Let me start by saying sorry for the two week break! It's been a little crazy between family being in the hospital and my precious nephew being born!!
Seriously, how cute is he!?


More on Baby Connor's arrival in our next post, today's post is all about planks! Before I became pregnant, (yes, I am 30 weeks pregnant!!) I was working out with a trainer who seriously whooped my butt in shape! In between weight sets she had me doing planks, and not just your average 30 second planks. She told me that planks are the BEST exercises you can do for your core, and I want to share them with you! My trainer had me doing planks between sets, but you can also do them as a single workout.
Medicine Ball Plank: 3 sets of 1 minute
Alternating knee to elbow plank: 3 sets of 20 (10 on each leg)
Elbow to hands Plank: 3 sets of 8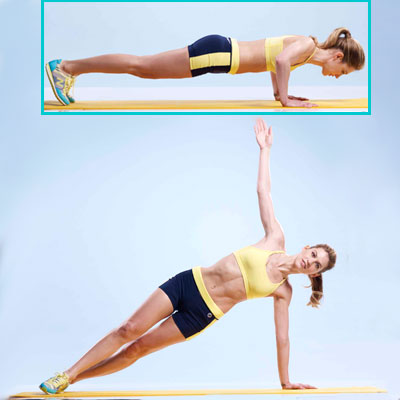 Pushup to side Plank: 3 sets of 10
Elbow to hand planks: 3 sets of 8